December 9, 2019 [Car: Patriot] Jeep Patriot Limited (ABA-MK74)
I hadn't written an article yet when I wanted to write a Patriot story. First, from the process that led to the purchase to the introduction. The next time I decided to write an engine mount and mission mount.
Outback purchased second-hand after 5 years. I liked it a lot, but after 10 years of riding five years, quite a lot had to be replaced. Keep riding as it is or buy a new one? That's why I will enter into a fun period to worry about.
Outback of course as a candidate. Volvo is the next leading player.
The first test drive was the Peugeot 3008. I'm gonna just see it, but I can test drive it. The driver's seat like a cockpit has a small steering wheel and an instrument panel full of switches. It's like the cockpit of an airplane.
It looks cool, has diesel and isn't bad, but it doesn't have enough rear seats. The back seat is also an important point because my son rides behind. Later, it has just come out, so there are few used. (New cars are a bit harsh)
The next test drive was Volvo. I thought that the V60 cross country was good, so I took a test drive. Although it looks like a BP type outback in terms of body, the actual width is quite large. I like the back view of the V60 series.
The test drive was a D4 diesel turbo. Since it is in the city, it is not possible to exert its performance sufficiently, but there is torque and the start is smooth, and you can feel a good acceleration feeling when you step on the accelerator.
I also tried the XC60, but it's nice to have a solid feeling here too.
So, Volvo was originally a promising candidate, but I was disappointed because I did not meet the sales person in charge. After that, the store was gone.
Just around that time, I started to be worried about the model change of the Jeep compass, and decided to go to the Jeep.
At that time, I drove a Cherokee Trail Hawk. It was a very impactful car with a thin capybara face, but something cool. Since it is a V6 3.2-liter model, it runs well. The driver's seats are large, and the back seats are generous. The luggage isn't that big, but the son who took it with him seemed to like it. However, Trail Hawk is too big with a width of over 1900.
I went to see the new compass in advance because it was in Yokohama, but it was a bit tighter than the predecessor compass and it felt a bit narrow. (But now the next car thinks that a compass is also good …)
Later, I took a test ride on MINI, who wanted to ride it all. There is a crossover model with a slightly higher ground clearance, and there is also a diesel, so I wonder if it's just right for the outdoors. Anyway, the feeling of riding is low. I often hear it as a go-kart feeling, but it is exactly that. The feeling of driving was the most interesting. If fishing and camping are not my hobbies, my favorite design is normal MINI. It would be interesting to run a little bit with this.
I enjoyed the various test rides, but finally purchased the Jeep Patriot. I bought a 2011 used Patriot Limited that was 6 years old.
The decisive factor is almost appearance. Speaking of jeep, there is a representative model called Wrangler, but it has the same round headlight and square body. It looks like even a stranger thinks it is a jeep. In 2012, new car sales have ceased to meet Japanese standards. In the United States, sales have ended with the appearance of the new compass.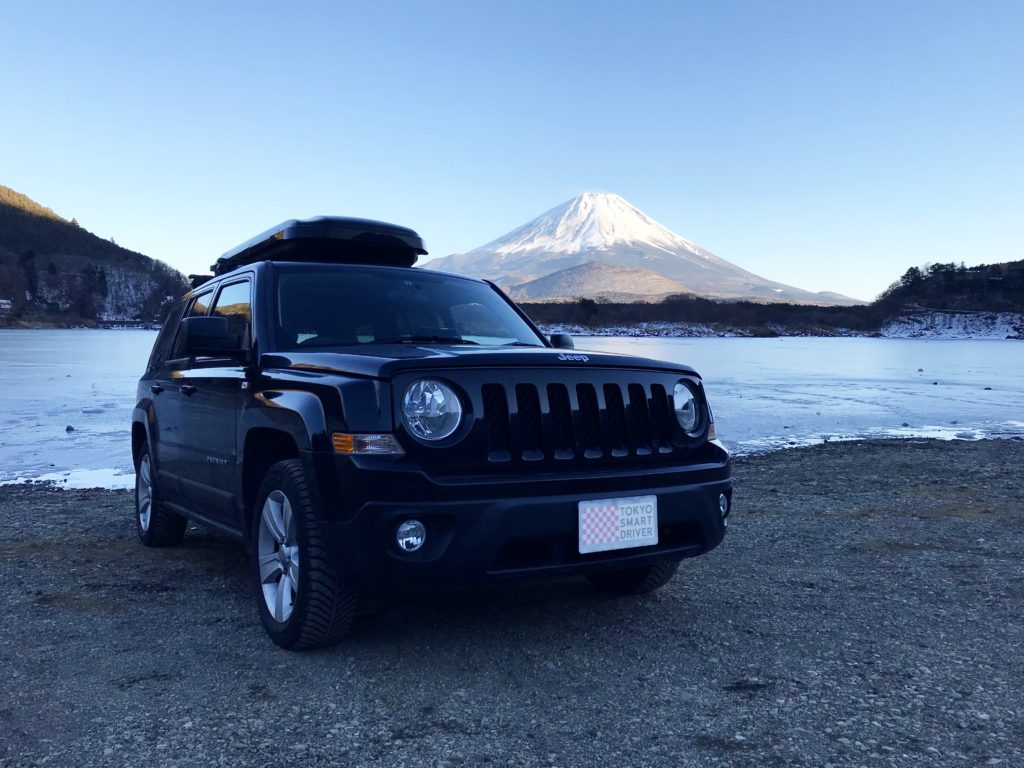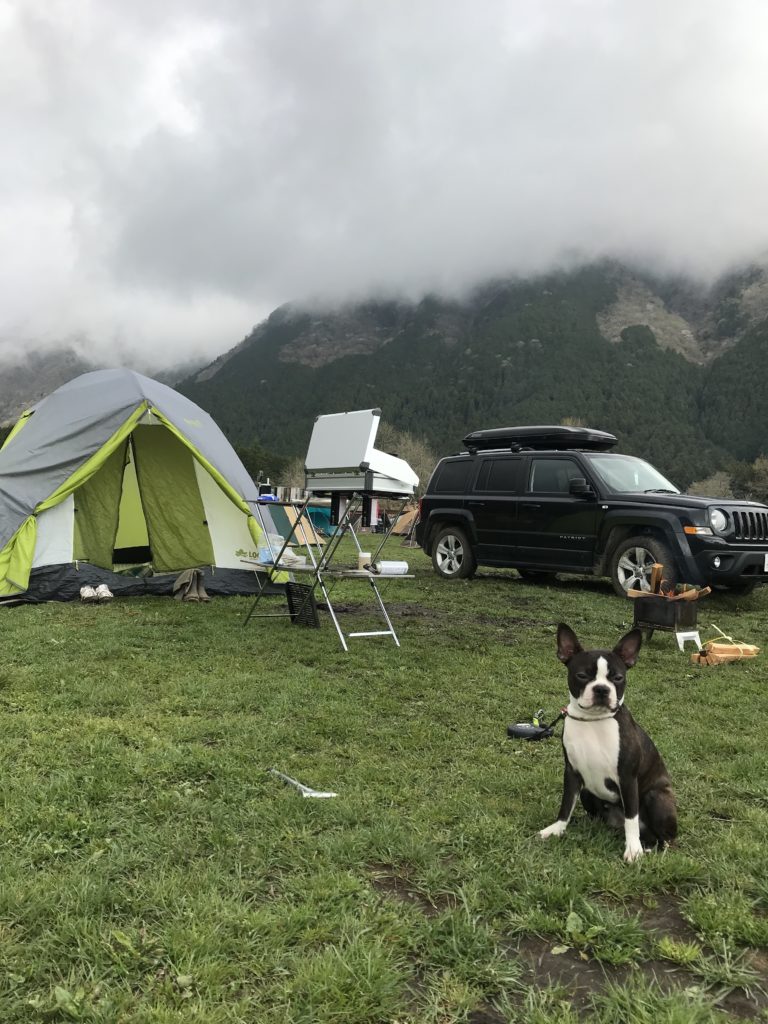 Indeed, it just matches the appearance of the outdoor scene. Yuzu, which I started keeping last year, is also an American because it is a Boston Terrier. The current jeep is the same group as Fiat, so it's Italian.
However, when the gear was put into the drive from the beginning of the purchase, the vibration was intense, which was the only dissatisfaction factor. After that, the mileage for less than two years exceeded 100,000 km. Since next summer's car inspection, we will be in a time to decide whether to buy a new one again. However, I just replaced the alternator in the spring, I still have enough tires and I like the car, so it's a waste to buy a new one.
So, I replaced the engine mount and the mission mount I wrote at the beginning, and decided to ride still more.
---